---
Find attached a group of projects between 2013-20 : plastic experiments, typographical compositions, books, posters. It is a research conducted at the crossroads of different fields between art, graphic design, urban landscape, lifestyle...
---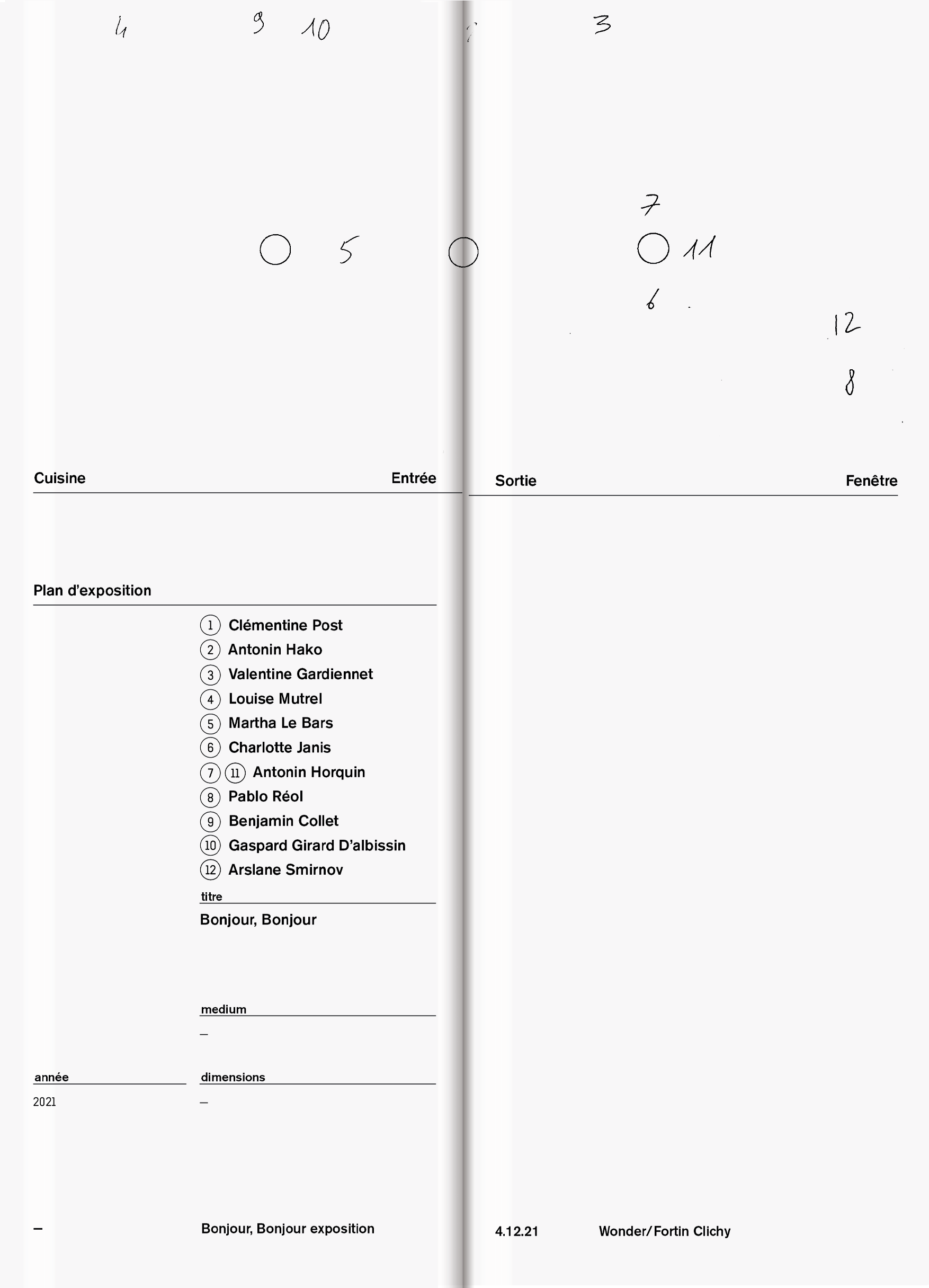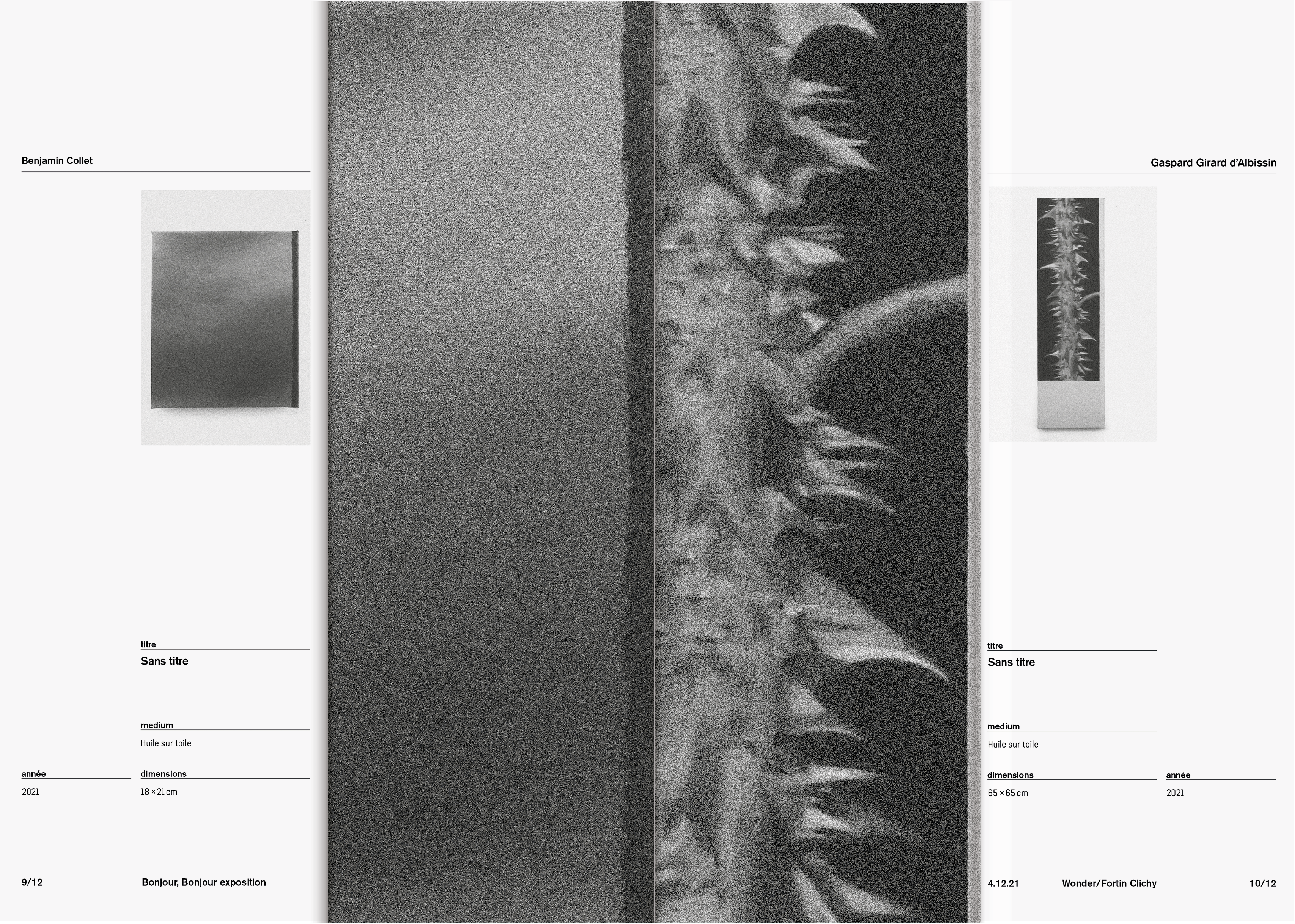 018
Bonjour, Bonjour
2021
R&D structure
Design and layout for the exhibition Bonjour, Bonjour at Wonder/Fortin.
017
Fortin Mono
2021
P.P.
Typeface.
016
TdN
2021
R&D structure
Visual identity for the NîmesTheater (unselected).